A revolutionary prognostic test for early stage melanoma
Melanoma is the most deadly form of skin cancer. After diagnosis it is vital to know the risk of whether the disease is likely to spread. Prognostic information is important at this stage. Unfortunately current prognostic tools often classify patients as low risk but these patients still progress to metastatic disease and die without getting the treatment they needed.
MLA Diagnostics' innovative product is an in vitro diagnostic (IVD) method that is able to determine melanoma patients with low or high metastatic risk. Performed by the pathologist, this test provides more insight on a patients' expected outcome and will enable a different course of treatment (more or less intensive).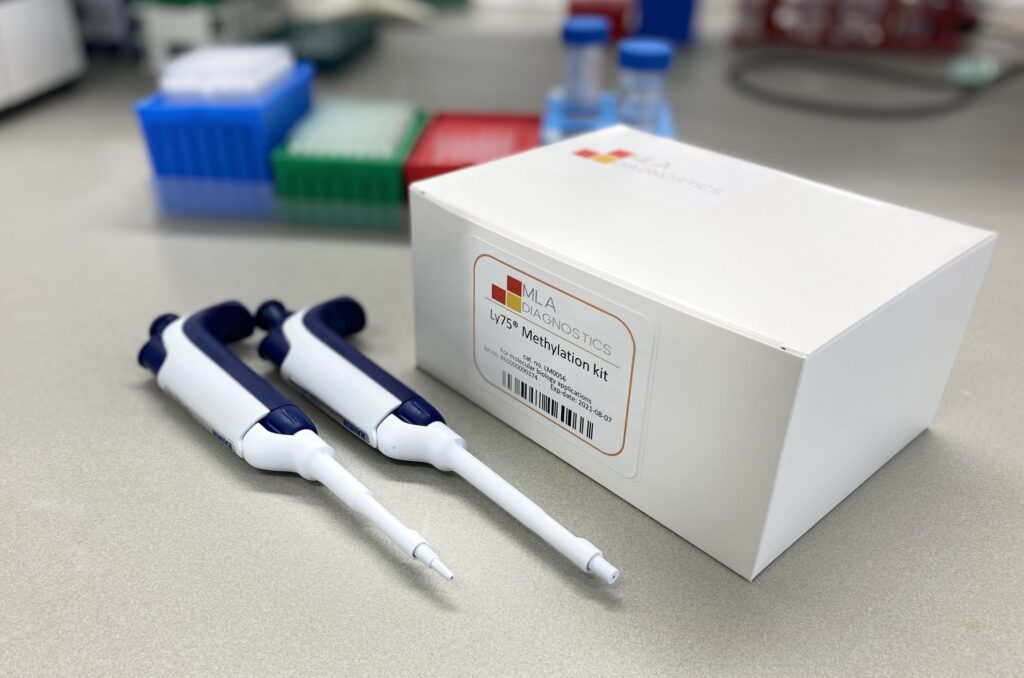 News from MLA Diagnostics
A GLOWING FUTURE FOR MELANOMA TREATMENT PROGNOSTIC TESTS FOR EARLY-STAGE MELANOMA PRESS RELEASE Maastricht, November 2023 Dutch start-up MLA Diagnostics, on a mission to improve
Read More →
Where research and entrepreneurship come together