A revolutionary prognostic test for early stage melanoma
Melanoma is the most deadly form of skin cancer. After diagnosis it is vital to know the risk of whether the disease is likely to spread. Prognostic information is important at this stage. Unfortunately current prognostic tools often classify patients as low risk but these patients still progress to metastatic disease and die without getting the treatment they needed.
MLA Diagnostics' innovative product is an in vitro diagnostic (IVD) method that is able to determine melanoma patients with low or high metastatic risk. Performed by the pathologist, this test provides more insight on a patients' expected outcome and will enable a different course of treatment (more or less intensive).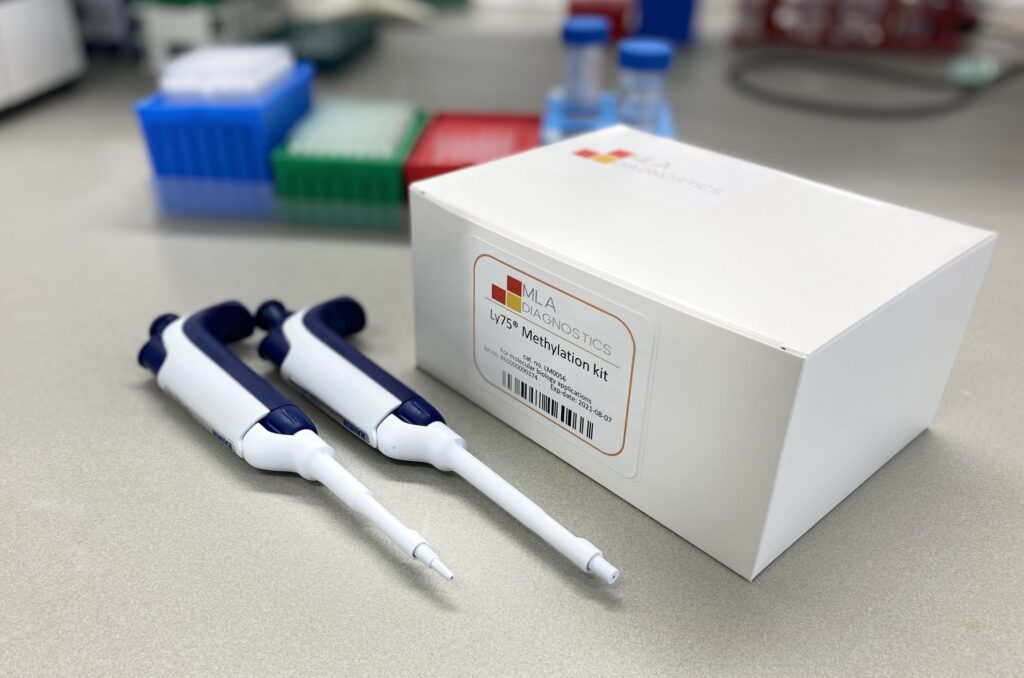 News from MLA Diagnostics
MLA Diagnostics has recently received EIT funding from the Headstart program. With this funding the company will boost development the company's Quality and Regulatory strategy.
Read More →
LAB1891 and UtrechtInc will partner up to support 3 early stage startups selected by MSD to help innovation in their focus area.  The programme provided coaching, workshops and
Read More →
The Mkb-innovatiestimulering Regio en Topsectoren (MIT) stimulates innovation in SMEs to align project with the top sectors. MLA Diagnostics received funding for a feasibility project
Read More →
Where research and entrepreneurship come together